TPI Thermal Area Treatment Salamanders
(1 Styles Available)
Ships Factory Direct
Full Manufacturer Warranty
30 Day Money Back Guarantee
Price Match Guarantee
TPI Best Sellers
TPI Thermal Area Treatment Salamanders
(1 Styles Available)
Ships Factory Direct
Full Manufacturer Warranty
30 Day Money Back Guarantee
Price Match Guarantee
Shop 1 to 1 of 1 results for

TPI Thermal Area Treatment Salamanders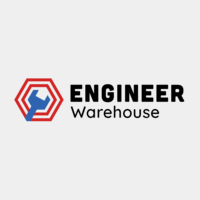 TPI 30KW Salamander Accessory for Thermal Area Treatment Heater - TAT30/1T
Price: Regular price $3,954.00 (27% OFF!)
Ships Free
TPI Thermal Area Treatment Salamanders
Sometimes, certain areas and buildings get infested with unwanted insects. Unfortunately, getting rid of insects isn't that easy. They breed and lay eggs, and you would need to employ certain measures to make sure that the insects as well as their eggs are eliminated to make sure that the infestation is completely eradicated. In some cases, you can use thermal area treatment heaters to get rid of insects, dehydrate their larvae, and render their eggs unable to hatch.
Use thermal area treatment salamanders as well for well-ventilated but insect-infested areas. These salamanders have safety screens on both air intake and output openings, and are painted in safety yellow for visibility. Additionally, these salamanders have two rear wheels as well as a front locking caster, making them easily portable.

Don't See What You're Looking For? Want to Buy In Bulk? Contact Our Sales Team Directly at sales@engineerwarehouse.com or Call (805) 720-6238. We're here to help!