Shop Outdoor Recreational Equipment by category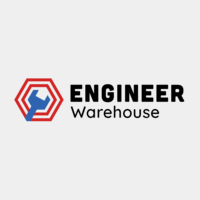 EZ Up - ENDEAVOR with Cover Bag - 10' x 10' - Limeade - ENDA10KLA
Price: Regular price $1,503.00 (26% OFF!)
Ships Free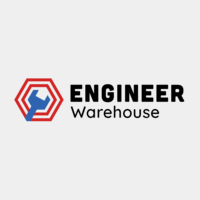 EZ Up - ENDEAVOR with Cover Bag - 10' x 10' - Black - ENDA10KBK
Price: Regular price $1,503.00 (26% OFF!)
Ships Free
Shop Outdoor Recreational Equipment products by style
Outdoor Recreational Equipment Best Sellers



We Price Match!
See a better price? Send it to sales@engineerwarehouse.com and we will try to beat it!
Easy Product Returns
Send it back Within 30 Days for a Full Money Back Guarantee
Frequently Asked Questions
What equipment are essential for outdoor events and recreational activities?
Tents - for protection against harsh weather conditions
Lighting - for visibility in low-light situations and during nighttime
Portable heating or cooling units - for comfort in extreme temperature conditions
All-weather storage - for safekeeping valuables
UPS units or generators - for supplying power to electrical equipment
What are the benefits of outdoor events and recreational activities?
Spending time outdoors is a healthy break from staying indoors during the greater part of our days. Enjoying the natural scenery, good weather, and fresh air can improve not only our moods but also our physical and mental well-being. Moreover, the wide outdoors can provide more flexibility when planning events because of the space it offers.
How can I protect outdoor recreational equipment against damage?
Every time you use your equipment outdoors, make sure that you clean the mud, dust, or any contaminants off your equipment before storing it. Also, choose a cool, dry place in which you can keep your equipment when not in use.
What are some tips for organizing outdoor recreational activities?
You have to choose an outdoor venue that is appropriate for your event. It's also important to keep track of weather reports and create a backup plan in case of inclement weather during the day of the event. Another tip is to write down a list of all the things that people might need to be comfortable outdoors. Of course, you must never forget to bring all the necessary supplies and equipment before you head out for your event.
What activities or events can outdoor recreational equipment products be used for?
The products under our outdoor recreational equipment collection can be used for virtually any outdoor activities, including sports events, picnics, festivals, camping, tradeshows, and fairs. They can also be used by those working outdoors for various industries, such as construction, hospitality, government, and military.
HELPFUL VIDEOS
Essentials for Recreational Hikes & Activities
As exciting as outdoor activities can be, they are also often associated with danger, especially if you don't have protective gear and supplies with you. Watch this video for a shortlist of some of the must-have outdoor recreational equipment for when you are going on an outdoor adventure.
Outdoor Recreational Equipment
Most people nowadays rarely have the time to experience the great outdoors, mainly because of their busy schedules. It's a good thing that events and activities are sometimes held outside. Basking under the sun and immersing oneself in nature can be beneficial for anyone's well-being, but that doesn't mean people shouldn't be protected against the elements. This is why everyone who needs to stay outside for long periods should come equipped with complete outdoor recreation equipment.
Here on Engineer Warehouse, there are recreational shelters and weight bags available for order. Recreational shelters or tents have canopies that are held upright by four legs. These shelters come with different designs: some are completely open for optimal ventilation, while others allow sidewalls to be attached for extra privacy and weather protection. Picnic goers, event organizers, outdoor workers, and stall owners will love setting up these shelters outside, but they need to secure them first with the use of weight bags. Weight bags are sold in sets of four pieces to weigh down each leg of a recreational shelter and prevent it from being blown away by strong winds.