Shop High-Visibility & Personal Protective Equipment by category
Shop High-Visibility & Personal Protective Equipment products by style
High-Visibility & Personal Protective Equipment Best Sellers
Flame Resistant Outerwear

❯

High-Visibility Headwear

❯

High-Visibility Outerwear

❯

High-Visibility Rainwear

❯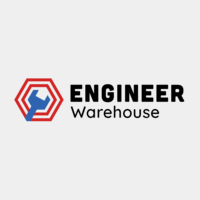 ML Kishigo Brisk Cooling Spare Shoulder Insert (Lime) - 1620
Price: Regular price $69.00 (26% OFF!)
Ships Free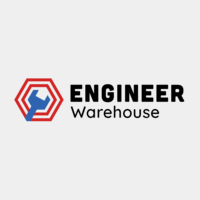 ML Kishigo Brisk Cooling Bandana (Lime) - 1626
Price: Regular price $69.00 (26% OFF!)
Ships Free
Shop High-Visibility & Personal Protective Equipment by brand



We Price Match!
See a better price? Send it to sales@engineerwarehouse.com and we will try to beat it!
Easy Product Returns
Send it back Within 30 Days for a Full Money Back Guarantee
Frequently Asked Questions
Are high-visibility clothing and PPE really necessary?
Yes, in certain workplaces. The Occupational Safety and Health Administration (OSHA) requires workers in specific industries to wear PPE to prevent minor or even fatal injuries. Those working in low-light areas have to wear high-vis clothing to be easily seen by motorists and vehicle operators. Here are other reasons
why workers need to wear high-visibility clothing.
What makes high-visibility clothing visible?
Most high-visibility
vests
,
shirts
, and other garments have fluorescent background materials, which are highly luminescent, and retroreflective tapes, which are designed to return light to its source. When car headlights, street lamps, and other light sources emit light toward these tapes, their materials can reflect or bounce the light back.
What are the different ANSI classes and requirements for high-visibility clothing?
Class 1 - is worn for off-road use and requires 217 square inches of background material and 1-inch wide retroreflective materials
Class 2 - requires 775 square inches of background material
Class 3 - needs to have 1,240 square inches of background material and 2-inch wide retroreflective materials
Class 2 and 3 clothes are worn for roadway use and public safety use. There are also
Class E garments
, which can be worn with Class 2 clothing to form a Class 3 ensemble. They include high-visibility pants, bibs, gaiters, and shorts.
What are the different types of PPE?
Eye and face protection
Head protection
Foot and leg protection
Hand and arm protection
Body protection
Hearing protection
When should high-visibility clothing and PPE be worn?
High-vis clothing should always be worn on job sites with struck-by hazards from moving vehicles and equipment. PPE should be worn at all times in areas with physical, mechanical, electrical, chemical, radiological, and biological hazards.
HELPFUL VIDEOS
High Vis Series by ML Kishigo
Not all types of high vis clothing are the same. For instance, some kinds of safety wear are designed with special features that boost visibility or help maintain a clean appearance. This video provides an overview of some of the best high-visibility equipment by ML Kishigo and highlights some of their best features. For more information, check out this guide on choosing a personal protective equipment set for workers.
High-Visibility & Personal Protective Equipment
All kinds of hazards abound in construction zones and other outdoor job sites, which is why OSHA strictly requires workers to wear high-visibility and personal protective equipment. It includes vests, outerwear, pants, and accessories, which are all available for purchase here on Engineer Warehouse.
High-visibility garments and accessories have to meet the ANSI standards for background materials and reflective materials so that wearers can be easily seen in low light settings with struck-by hazards. They are also classified based on their ANSI certification: Class 2 garments for those working near roadways and Class 3 for those stationed on roads with high-speed traffic. Class E pants, gaiters, or bibs can be paired with Class 2 vests, shirts, or outerwear to create a Class 3 ensemble. Some high-visibility garments also offer flame resistance to provide machinists with arc flash protection.
Other than garments, there are also protective accessories that can enhance the visibility of wearers and provide them with additional protection in extreme weather conditions. These accessories include headwear, gaiters, gloves, climate shields, nape protectors, and sun shields.
These garments and accessories are made with polyester mesh for cool comfort, seam-sealed waterproof material for rain protection, or thick fabric for thermal insulation.