Drawing Storage Tubes
(2 Styles Available)
Ships Factory Direct
Full Manufacturer Warranty
30 Day Money Back Guarantee
Price Match Guarantee
Drafting Equipment Best Sellers
Drawing Storage Tubes
(2 Styles Available)
Ships Factory Direct
Full Manufacturer Warranty
30 Day Money Back Guarantee
Price Match Guarantee
Shop 1 to 2 of 2 results for

Drawing Storage Tubes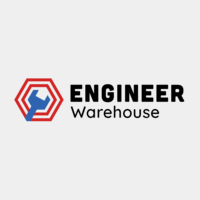 AlumiColor 24" Frank Lloyd Wright Aluminum Drafting Tube with Lake Geneva Tulip Design Engraving - 9010-9-FLW-GB
Price: Regular price $121.00 (26% OFF!)
Ships Free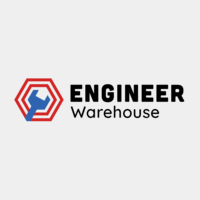 AlumiColor 24" Aluminum Drawing/Blueprint Tube (Silver) - 3500-1
Price: Regular price $113.00 (27% OFF!)
Ships Free
Frequently Asked Questions
What is a drawing storage tube?
A drawing storage tube, also known as a blueprint tube, drawing tube, or
drafting tube
, is a cylindrical container designed to store rolled documents like drawings, blueprints, architectural plans, maps, posters, and artwork.
What are the uses of drawing storage tubes?
Drawing storage tubes can prevent large documents from folding, tearing, or getting damaged by water and other harsh elements. They can easily be transported with their carrying straps or be simply stored in narrow spaces because of their cylindrical shape.
How many documents can I fit in a drawing storage tube?
Ideally, drawing
storage tubes
are designed to fit only one large document each. This helps prevent creasing or tearing the document during storage or transport.
How do I open a drawing storage tube?
Most drawing storage tubes come with screw-on caps. For this type of drafting tube, simply loosen the cap to open the tube.
Will any airline allow drawing storage tubes as carry-on luggage?
Generally speaking, airlines allow passengers to carry drawing storage tubes. Of course, it's always best to call your airlines to make sure that they allow drawing storage tubes as carry-on baggage. If possible, never check your drawing tube with other checked baggage since this might damage the stored documents.
Drawing Storage Tubes
Engineers and architects alike put a lot of thought and hard work into their design plans and drawings. Every detail is meticulously made, and every scale measurement is calculated with the utmost accuracy. When it's time to present the designs to clients, these professionals should take great care of their works while in transit. One of the best ways to protect drawings and plans against damage is to place them in drawing storage tubes.
Rolled drawings can perfectly fit in the cylindrical interiors of drawing storage tubes. These tubes have screw-on caps to securely close the tubes' openings. This way, the stored drawings can be well-protected against the elements. They also have straps that allow users to conveniently carry and transport their drawings.
Most of the drawing storage tubes available here on Engineer Warehouse are made of aluminum. Because of this construction, the tubes are both highly durable and lightweight. They also come in different designs and colors, such as silver and black. By placing architectural or engineering plans in these tubes, there's no chance that they will wrinkle, tear, or get damaged altogether.