Straight Edges
(2 Styles Available)
Ships Factory Direct
Full Manufacturer Warranty
30 Day Money Back Guarantee
Price Match Guarantee
Drafting Equipment Best Sellers
Straight Edges
(2 Styles Available)
Ships Factory Direct
Full Manufacturer Warranty
30 Day Money Back Guarantee
Price Match Guarantee
Shop 1 to 2 of 2 results for

Straight Edges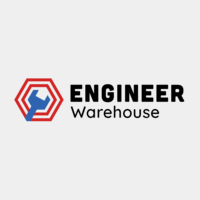 AlumiColor 48" Non-Slip Steel Edge Straight Edge (Silver) - 1214-1
Price: Regular price $102.00 (26% OFF!)
Ships Free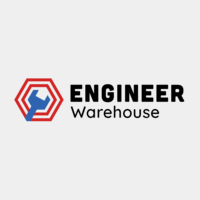 AlumiColor Ludwig Precision 48" Cork-Backed Straight Edge - 81148
Price: Regular price $79.00 (27% OFF!)
Ships Free
Frequently Asked Questions
What is a straight edge?
A straight edge is a tool used for layout, drawing, or cutting perfectly even lines, or checking whether lines are straight.
How is a ruler different from a straight edge?
Some straight edges have graduations, while most don't have any markings. They are mostly used for checking the straightness of lines or surfaces. Meanwhile, a ruler features graduations along its edges and is
used for measuring
. It can also be either flat or triangular.
What cutting tools can be used with straight edges?
Straight edges can be used with
drafting cutters
, handheld knives, and trimmers. Before cutting with a straight edge tool, make sure that it the tool designed with safety features for cutting, like a non-slip grip.
Why are a compass and a straight edge important?
It's worth noting that compass-and-straightedge construction does not refer to the use of an actual straight edge and compass but rather an idealized version of these tools. This classical construction of angles, lengths, and other geometric shapes has been considered to be of great use in the history of mathematics, particularly in plane geometry.
What makes some straight edges expensive?
Some straight edges have been heat-treated or/and have gone through an extrusion process for durability and quality edges. Because of the laborious process involved, these types of straight edges are typically more expensive than standard straight edges.
Straight Edges
Be it for design plans, drafts, or sketches⁠, attempting to draw straight lines freehand will just result in crooked, uneven lines. Even if the most skilled artist with the steadiest hand does the project, producing straight lines will be more convenient with the help of a straight edge. With this tool, professionals can draw and cut in a straight direction, examine the straightness of drawings, and even check measurements. 
Engineer Warehouse has all kinds of straight edges for professionals and students alike. These straight edges are constructed with durable materials, like aluminum, and are available in different kinds of calibrations, such as centimeters, inches, and yards. Some of these have non-slip surfaces to stop the straight edge from accidentally moving and to prevent crooked lines from being drawn⁠—convenient for those who need to work fast. Aside from straight edges for architects, engineers, and graphic artists, there are also straight edges with center-finding calibrations for quilters, scrapbooking hobbyists, and DIY enthusiasts. With a lightweight tool like a straight edge, any professional on the go will be able to carry it anywhere for projects.