Battery Chargers
(1 Styles Available)
Ships Factory Direct
Full Manufacturer Warranty
30 Day Money Back Guarantee
Price Match Guarantee
Equipment Parts & Accessories Best Sellers
Battery Chargers
(1 Styles Available)
Ships Factory Direct
Full Manufacturer Warranty
30 Day Money Back Guarantee
Price Match Guarantee
Shop 1 to 1 of 1 results for

Battery Chargers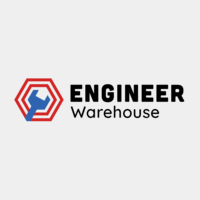 Nedo Charger with Adapter for LumiScale Self-Illuminating Leveling Rod - 030816
Price: Regular price $460.00 (15% OFF!)
Ships Free
Battery Chargers
Batteries are important components of a number of equipment used by construction professionals. However, it can be very costly and even hazardous to keep buying them and discard them after use. So instead of patronizing single-use batteries, an alternative is to use rechargeable ones and fill them up with power through reliable battery chargers.
Chargers are carefully engineered to provide sufficient power to the specific devices they were designed for. Also, for safety reasons, they accommodate only a certain type of battery, unless otherwise stated. Battery chargers are also designed to prolong the service life of rechargeable batteries. Thus, if handled with care, users can save money because they won't have to buy new packs of batteries for their devices.
What's more, using battery chargers is also a way to reduce toxic wastes. Given that using batteries is unavoidable in construction-related jobs, one of the best things to do is to keep using the same batteries instead, with the help of high-functioning chargers.

Don't See What You're Looking For? Want to Buy In Bulk? Contact Our Sales Team Directly at sales@engineerwarehouse.com or Call (805) 720-6238. We're here to help!