Shop Lighting Equipment by category
Shop Lighting Equipment products by style
Lighting Equipment Best Sellers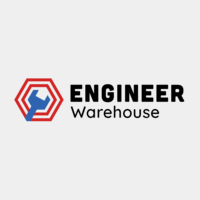 TPI Replacement LED Bulb for Energy Saving Dock Light - LED12
Price: Regular price $165.00 (18% OFF!)
Ships Free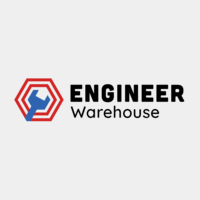 TPI 18W 24VDC Internal Ballast Machine Tool Light - 23TLP24VDC
Price: Regular price $602.00 (20% OFF!)
Ships Free



We Price Match!
See a better price? Send it to sales@engineerwarehouse.com and we will try to beat it!
Easy Product Returns
Send it back Within 30 Days for a Full Money Back Guarantee
Frequently Asked Questions
What is the difference between task lighting and ambient lighting?
Task lighting refers to the light fixtures designed to help people get specific tasks done. Ambient lighting or general lighting serves to distribute light throughout the entire space. This type of lighting allows people to move around safely and comfortably. Job sites, in general, need to have both task lighting and ambient lighting for safety, efficiency, and ergonomics.
What are the general lighting requirements for a job site?
General construction areas, underground work areas, loading platforms, excavation sites, warehouses, and indoor corridors are required to have at least 5 foot-candles of illumination. Construction plants and shops need to have 10 foot-candles. Offices and infirmaries must have 30 foot-candles of illumination.
What types of lighting are used for construction sites?
Light towers - usually have a generator, a retractable mast, and multiple lighting fixtures
Balloon lighting - can softly disperse light and can be mounted on stands or other surfaces
Equipment-mounted lights - are light heads or portable utility lights that can be installed on heavy machines
Warning lights - mainly serve to alert oncoming vehicles of the presence of a road construction site
How to hang temporary construction lighting?
Most temporary
light fixtures
for construction come with
mounts
, so you can easily install fixtures on the wall, ceiling, and other surfaces. Before mounting these fixtures, you must ensure that there's a nearby electrical outlet to power them up.
How does OSHA measure workplace lighting?
The Occupational Safety and Health Association (OSHA) makes use of the unit "foot-candle" to measure the level of illuminance in workplaces. A foot-candle is equivalent to one lumen per square foot or one square-foot surface from the light source.
HELPFUL VIDEOS
CFL and LED Light: Advantages & Disadvantages
When looking for lighting solutions, a common first step is to choose the type of light bulb that can offer the right level of brightness and energy efficiency. Two of the most common types are LED and compact fluorescent lamp. This video explains the advantages and disadvantages of these two and provides insights that can guide you in choosing the best type of lighting equipment for your needs.