Shop Hand Tools by category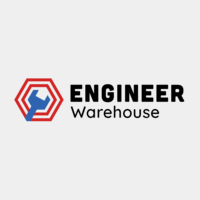 T&T Tools 36" Snub Nose with Long Hook End - SNB36L
Price: Regular price $99.00 (26% OFF!)
Ships Free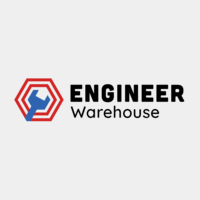 T&T Tools 30" Snub Nose with Long Hook End - SNB30L
Price: Regular price $99.00 (26% OFF!)
Ships Free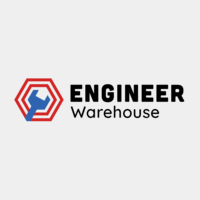 T&T Tools 30" Skimmer Rake Head - SKA30
Price: Regular price $215.00 (26% OFF!)
Ships Free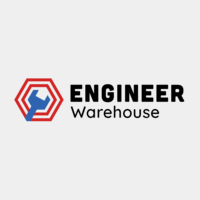 T&T Tools 72" Skimmer Rake Pole (with Grip) - POL72G
Price: Regular price $111.00 (26% OFF!)
Ships Free
Shop Hand Tools products by style
Hand Tools Best Sellers



We Price Match!
See a better price? Send it to sales@engineerwarehouse.com and we will try to beat it!
Easy Product Returns
Send it back Within 30 Days for a Full Money Back Guarantee
Frequently Asked Questions
What are hand tools?
Hand tools are instruments that work by manual manipulation by hand. They do not require a motor, battery, or any other power source, and they may be classified according to their purpose. Some general classifications of hand tools are tools for manual labor,
cutting tools
, garden tools, surgical tools, and computer hardware servicing tools.
What are some examples of hand tools?
Wrenches, pliers, hammers, striking tools, screwdrivers,
popper hooks
, and trimmers are some examples of hand tools. Some of these also come in various designs. For example, there are
hooks for multiple functions
and
hooks for manhole covers
. Screwdrivers also come in flat head design, cross head, hex, and many more.
What are some common issues with hand tools?
A. Poor durability - Durability is very important in hand tools, especially for the types that are used to lift heavy objects or exert force on a solid material. Low-quality hand tools tend to break easily or get detached from their handle. To get high-quality tools, be sure to buy from the best hand tool brands.
B. Sharp edges turned dull - Some types of hand tools require regular sharpening. There are several dangers associated with using dull tools, like damaging the quality of one's project and injuring the user.
C. Rusting - Most hand tools are made with metal. Thus, they are highly prone to rust if not properly stored and maintained.
HELPFUL VIDEOS
Basic Hand Tools & Their Uses
This video introduces various types of basic hand tools and explains their uses. Hand tools have various applications, including engineering, construction, carpentry, farming, gardening, and many more.
Hand Tools
Since the dawn of civilization, people have been using hand tools for the creation of structures, machines, and almost everything. Aside from building things, they help people in many different tasks. In other words, hand tools can get the job done, and professionals and DIY enthusiasts alike can't do without these tools. Because of their importance, Engineer Warehouse has curated all kinds of high-quality hand tools from the best brands.
One of these tools is something that both old and new toolboxes have: a hammer. It can drive a nail into a surface and pull it out. Another hand tool that most people use is a chisel. It can carve or shape hard materials, scrape off glue joints, and smoothen out surfaces. For those who need to clear the area of undergrowth, there are brush axes or ditch bank blades with sharp double edges. Aside from this, there are skimmer rakes to clean out sewers, PFO hooks to raise pumps in lift stations, and pry bars to force things apart. There are also various kinds of hooks to pull out heavy covers and other objects.