TPI Rain Tight Thermostats
(1 Styles Available)
Ships Factory Direct
Full Manufacturer Warranty
30 Day Money Back Guarantee
Price Match Guarantee
TPI Best Sellers
TPI Rain Tight Thermostats
(1 Styles Available)
Ships Factory Direct
Full Manufacturer Warranty
30 Day Money Back Guarantee
Price Match Guarantee
Shop 1 to 1 of 1 results for

TPI Rain Tight Thermostats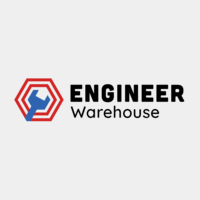 TPI Single Pole Washdown Remote Rain Tight Thermostat - TW155A
Price: Regular price $282.00 (27% OFF!)
Ships Free
TPI Rain Tight Thermostats
Water and electronics don't mix, except when they can. There are times when heaters and, therefore, thermostats need to be able to work well in both indoor and outdoor areas where rain or other kinds of moisture will likely come in.
Thus, these rain tight thermostats by TPI were designed to be durable and capable of withstanding harsh environments. These thermostats have a NEMA 4X rating,
which means that they're guaranteed to be able to keep rain and moisture away from their important components. Moreover, you would not have to worry about damage or harm if these thermostats do indeed come into contact with water.
TPI offers a rain tight thermostats that are guaranteed to be rugged and reliable. Choose the one that's compatible to your heating system here on Engineer Warehouse.

Don't See What You're Looking For? Want to Buy In Bulk? Contact Our Sales Team Directly at sales@engineerwarehouse.com or Call (805) 720-6238. We're here to help!