TPI In-Floor Fan Forced Specialty Heaters
(1 Styles Available)
Ships Factory Direct
Full Manufacturer Warranty
30 Day Money Back Guarantee
Price Match Guarantee
TPI Best Sellers
TPI In-Floor Fan Forced Specialty Heaters
(1 Styles Available)
Ships Factory Direct
Full Manufacturer Warranty
30 Day Money Back Guarantee
Price Match Guarantee
Shop 1 to 1 of 1 results for

TPI In-Floor Fan Forced Specialty Heaters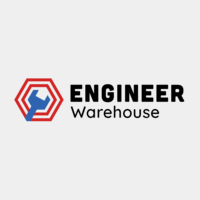 TPI FH Series In-Floor Fan Forced Specialty Heater - FH15
Price: Regular price $937.00 (8% OFF!)
Ships Free
TPI In-Floor Fan Forced Specialty Heaters
It's not often that you see heaters that were designed to be installed into floors. These in-floor fan forced specialty heaters by TPI are basically boxes with a grille on top, through which the heated air comes out. The heaters work much like the usual fan forced unit heaters, except that instead of the ceiling or wall, these heaters are meant to be installed into the floor.
Even the smallest or tightest spaces still need good heating, and those spaces are what these in-floor heaters are for. Bathrooms, cubicles, small studios, and other similar kinds of spaces would benefit from a heater that won't affect the flow of activity and won't take up much space. Consider an in-floor heater to cover all your bases when it comes to keeping your home or establishment as comfortable as possible.

Don't See What You're Looking For? Want to Buy In Bulk? Contact Our Sales Team Directly at sales@engineerwarehouse.com or Call (805) 720-6238. We're here to help!