TPI Gable Mount Ventilators
(1 Styles Available)
Ships Factory Direct
Full Manufacturer Warranty
30 Day Money Back Guarantee
Price Match Guarantee
TPI Best Sellers
TPI Gable Mount Ventilators
(1 Styles Available)
Ships Factory Direct
Full Manufacturer Warranty
30 Day Money Back Guarantee
Price Match Guarantee
Shop 1 to 1 of 1 results for

TPI Gable Mount Ventilators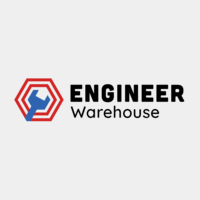 TPI Gable Mount Ventilator - GV-405-2B-G
Price: Regular price $202.00 (16% OFF!)
Ships Free
TPI Gable Mount Ventilators
Attic fans, in general, work by removing hot or warm air out of a building through the roof or attic. This leaves a negative pressure differential in the rooms inside the building. This differential then allows cooler and fresher air outside to come into the building through the windows. With this cyclical process, the building experiences good air flow. Gable mount ventilators by TPI were designed to pull hot air out of the attic through the roof or a wall.
These gable mount ventilators has an open ring configuration, which means that they can move out more air and without too many restrictions. Thus, they're more efficient to use. Find our selection of gable mount ventilators here on Engineer Warehouse.

Don't See What You're Looking For? Want to Buy In Bulk? Contact Our Sales Team Directly at sales@engineerwarehouse.com or Call (805) 720-6238. We're here to help!