TPI Heater Power Cords
(2 Styles Available)
Ships Factory Direct
Full Manufacturer Warranty
30 Day Money Back Guarantee
Price Match Guarantee
TPI Best Sellers
TPI Heater Power Cords
(2 Styles Available)
Ships Factory Direct
Full Manufacturer Warranty
30 Day Money Back Guarantee
Price Match Guarantee
Shop 1 to 2 of 2 results for

TPI Heater Power Cords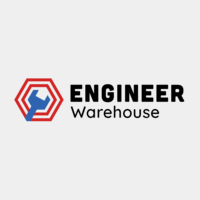 TPI 4/3 SO Optional 25' Power Cord - SO Power Cord, 4/3
Price: Regular price $407.00 (20% OFF!)
Ships Free TPI 14/4 SO Optional 25' Power Cord for FSP Series - SO Power Cord, 14/4
Price: Regular price $207.00 (22% OFF!)
Ships Free
TPI Heater Power Cords
Every electronic device needs an electrical power source. If the power source isn't batteries, then it's likely that these devices need to be plugged into an electrical outlet by a power cord. TPI offers not just a wide range of heaters, but also heater power cords that can make the installation and operation of these heaters possible.
Power cords are often taken for granted, but it's important to get the right cord for your device in order to prevent damage and accidents. TPI has provided power cords that are guaranteed to be compatible with the heaters in the FHK Series. These cords can thus safely deliver electricity from the source to the heater.

Don't See What You're Looking For? Want to Buy In Bulk? Contact Our Sales Team Directly at sales@engineerwarehouse.com or Call (805) 720-6238. We're here to help!