NEDO Surveying Shaft Tripods
(1 Styles Available)
Ships Factory Direct
Full Manufacturer Warranty
30 Day Money Back Guarantee
Price Match Guarantee
NEDO Surveying Best Sellers
NEDO Surveying Shaft Tripods
(1 Styles Available)
Ships Factory Direct
Full Manufacturer Warranty
30 Day Money Back Guarantee
Price Match Guarantee
Shop 1 to 1 of 1 results for

NEDO Surveying Shaft Tripods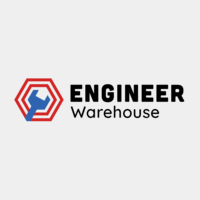 Nedo Industrial Line Elevating Shaft Tripod - 210710
Price: Regular price $1,660.00 (22% OFF!)
Ships Free
NEDO Surveying Shaft Tripods
These shaft tripods are in Nedo's new Industrial Line of tripods, and were specifically designed to mount 3D laser scanners. Like elevating tripods, these shaft tripods have a shaft right in the middle, which can be adjusted to required heights. The difference is that the shaft tripods can mount laser scanners both at the top and at the bottom of the shaft, with a maximum elevation of 13 
feet for stability. You can also take a cordless power drill and use it to lift the laser scanner with ease.
With a toothed column, indirect gear, additional rack elements, and a proper screw bit in lieu of a crank, these tripods were made to be easy and uncomplicated to use.

Don't See What You're Looking For? Want to Buy In Bulk? Contact Our Sales Team Directly at sales@engineerwarehouse.com or Call (805) 720-6238. We're here to help!