NEDO Surveying Builders' Levels
(1 Styles Available)
Ships Factory Direct
Full Manufacturer Warranty
30 Day Money Back Guarantee
Price Match Guarantee
NEDO Surveying Best Sellers
NEDO Surveying Builders' Levels
(1 Styles Available)
Ships Factory Direct
Full Manufacturer Warranty
30 Day Money Back Guarantee
Price Match Guarantee
Shop 1 to 1 of 1 results for

NEDO Surveying Builders' Levels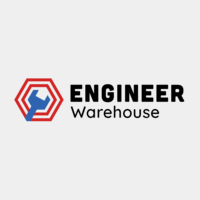 Nedo F-Series 32x Automatic Builders' Levels - 460798-613
Price: Regular price $340.00 (21% OFF!)
Ships Free
NEDO Surveying Builders' Levels
Builders' levels by Nedo were made to be tough and durable enough to be able to withstand harsh environmental conditions. They come with a rugged metal housing, as well as a reliable air-damped compensator. The show will thus be able to go on, whether it rains or shines, because these levels will work without fail.
With 24x, 28x, and 32x magnification and large object aperture, users will be
able to view objects at varied distances. Get sharp, high-contrast images no matter the magnification, and clearly set benchmarks for measurements. The package includes a plumb bob, an adjusting pin, and a robust case, which all make setting up easier.
Find your builders' level of choice in our collection below.

Don't See What You're Looking For? Want to Buy In Bulk? Contact Our Sales Team Directly at sales@engineerwarehouse.com or Call (805) 720-6238. We're here to help!