NEDO Surveying Ranging Poles
(1 Styles Available)
Ships Factory Direct
Full Manufacturer Warranty
30 Day Money Back Guarantee
Price Match Guarantee
NEDO Surveying Best Sellers
NEDO Surveying Ranging Poles
(1 Styles Available)
Ships Factory Direct
Full Manufacturer Warranty
30 Day Money Back Guarantee
Price Match Guarantee
Shop 1 to 1 of 1 results for

NEDO Surveying Ranging Poles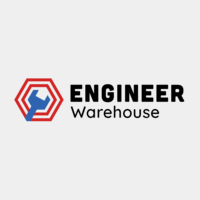 Nedo Sectional Tubular Ranging Pole - Pack of 12 - 126511-625-616
Price: Regular price $428.00 (26% OFF!)
Ships Free
NEDO Surveying Ranging Poles
Ranging poles are a common part of surveying jobs. They're used to flag the positions and sightings of surveying stations, and they're also used to range for straight lines. Typically, they're made of wood, some kind of metal, or fiberglass. These ranging poles by Nedo, in particular, are made of steel that's been painted red-white or white-red. At the bottom end of these poles, you'll find a steel point 
that helps users screw as many of these poles together.
These poles are highly visible, guaranteeing that they'll work well and stay reliable over countless uses. With their PVC coating, the paint on the poles will stay on for a very long period of time.

Don't See What You're Looking For? Want to Buy In Bulk? Contact Our Sales Team Directly at sales@engineerwarehouse.com or Call (805) 720-6238. We're here to help!