NEDO Surveying Measuring Jaws
(1 Styles Available)
Ships Factory Direct
Full Manufacturer Warranty
30 Day Money Back Guarantee
Price Match Guarantee
NEDO Surveying Best Sellers
NEDO Surveying Measuring Jaws
(1 Styles Available)
Ships Factory Direct
Full Manufacturer Warranty
30 Day Money Back Guarantee
Price Match Guarantee
Shop 1 to 1 of 1 results for

NEDO Surveying Measuring Jaws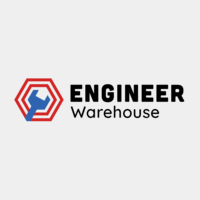 Nedo Messtronic and Messtronic Easy Measuring Jaw - 583500
Price: Regular price $125.00 (26% OFF!)
Ships Free
NEDO Surveying Measuring Jaws
Sometimes, situations call for a little extra boost. That's what the measuring jaws by Nedo offer. The Messtronic and Messtronic Easy work well as telescopic measuring rules that measure internal dimensions, but they can be improved further with just the addition of measuring jaws. These measuring jaws can be attached to a Nedo telescopic rule, thus enabling it to be able to measure both 
interior dimensions as well as exterior dimensions.
The telescopic rules will still be able to display the measurements of exterior dimensions on their digital read-off, even with the addition of the measuring jaws. Find all these measuring instruments here on Engineer Warehouse.

Don't See What You're Looking For? Want to Buy In Bulk? Contact Our Sales Team Directly at sales@engineerwarehouse.com or Call (805) 720-6238. We're here to help!