Theodolites
(1 Styles Available)
Ships Factory Direct
Full Manufacturer Warranty
30 Day Money Back Guarantee
Price Match Guarantee
Surveying Equipment Best Sellers
Theodolites
(1 Styles Available)
Ships Factory Direct
Full Manufacturer Warranty
30 Day Money Back Guarantee
Price Match Guarantee
Shop 1 to 1 of 1 results for

Theodolites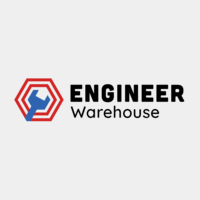 Northwest Instrument 5" Digital Theodolite - NETH503
Price: Regular price $1,395.00 (22% OFF!)
Ships Free
Frequently Asked Questions
What are the main parts of theodolite and their functions?
Telescope - has an eyepiece for sighting targets and an objective lens for magnifying objects
Horizontal circle - is used for measuring horizontal angles
Vertical circle - is used for measuring vertical angles
What are the different types of theodolites?
Digital theodolite - records and displays digital readouts of angles without the need to read the scales on graduated circles
Repeating theodolite - measures angles using a graduated scale and averages the values of multiple readings
Directional theodolite - deducts the first direction reading from the second direction reading to measure angles
How do I use a theodolite?
After mounting the theodolite on a tripod and leveling it, adjust its optical plummet to plumb it over the survey point. Then, point the crosshair toward the object being measured. Finally, lock it in place and view the angles through its scope.
What is the difference between an auto level and a theodolite?
A theodolite can measure vertical and horizontal angles as well as elevations.
An auto level
, meanwhile, has a limited range for measuring horizontal angles, and it cannot measure vertical angles. However, it can measure elevations over long distances more precisely than a theodolite can.
How do I level a theodolite?
Adjust the leveling screws until the bubble is centered. Then, rotate the instrument vertically to check if the bubble remains centered. Repeat the process until the bubble shows that the instrument is level.
HELPFUL VIDEOS
How to Use a Theodolite for Measuring Horizontal & Vertical Angles
At times, land surveying requires accurate angular readouts. This is where surveying theodolites come in handy. With these precision optical instruments, surveyors can measure both horizontal and vertical angles precisely. However, theodolites aren't just used for surveying. Because of the theodolites' accuracy, they're also used for construction applications.
In this video, professionals explain how to measure horizontal and vertical angles on a building site using only a digital theodolite and two pegs. It also goes to show that theodolites truly are accurate and useful for building applications as well.
Theodolites
The structural integrity of corners and walls of buildings heavily depends on the accuracy of angle measurements. This is why measuring horizontal and vertical angles between points is a requisite for surveying and construction. However, not all optical instruments designed for the task can provide highly accurate results as much as theodolites do. Theodolites offer internal magnifying optical systems as well as enclosed graduated circles for accurate angular readouts. Because their features are greatly beneficial to surveyors and other construction professionals, Engineer Warehouse made the best theodolites for sale. To use these theodolites, set them up on tripods over precise station marks. After they are perfectly leveled, users can aim their built-in crosshairs toward the point being measured. To easily record the angles, simply tighten their locks after aiming. Since these theodolites for sale feature 30x magnifying capacity, users can easily view the points being measured even over long distances. They also have LCD displays so that results can be clearly seen in either bright or low light conditions. Moreover, some of these theodolites come with laser pointers that can work over more than 100 feet, perfect for setting angles, alignments, or bolt placements