Range Poles
(1 Styles Available)
Ships Factory Direct
Full Manufacturer Warranty
30 Day Money Back Guarantee
Price Match Guarantee
Surveying Equipment Best Sellers
Range Poles
(1 Styles Available)
Ships Factory Direct
Full Manufacturer Warranty
30 Day Money Back Guarantee
Price Match Guarantee
Shop 1 to 1 of 1 results for

Range Poles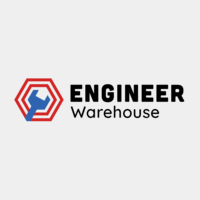 Nedo Sectional Tubular Ranging Pole - Pack of 12 - 126511-625-616
Price: Regular price $428.00 (26% OFF!)
Ships Free
Frequently Asked Questions
What is a range pole(ranging rod) used for?
In surveying, a range pole or range rod is used for marking the positions of survey stations and sighting these stations as well as the survey points. It can also be used for ranging straight lines.
What are the lengths of range poles(ranging rods)?
Range poles come in lengths ranging from 4 to 12 feet. The most commonly used poles are 6 to 10 feet long, and the longer poles are typically used for long survey lines.
What is the difference between a range pole and an offset rod?
A range pole often has a flag attached to its top for enhanced visibility. On the other hand, an offset rod is a type of range pole without a flag, and it is used for measuring short offsets from the survey line.
What is a GPS range pole(ranging rod)?
Range poles and GPS poles are two entirely different instruments. The latter can mount GPS equipment, such as an antenna, and can be used for
GPS surveying
.
How do I plumb or make a range pole(ranging rod) vertical?
Most range poles come with
level vials
. These vials have bubbles, which users can center to ensure that their range poles are perfectly plumb or vertical.
HELPFUL VIDEOS
How to Use a Survey Pole for Ranging
One of the most versatile surveying tools, a range pole offers many uses for surveyors. While professionals typically use this pole to mark survey stations, they can also range straight lines and measure these lines with this handy surveying tool.
This video focuses on the technique of ranging in distance measurement, and it is particularly helpful for those working on outdoor job sites with slopes and other obstructions. It explains how surveyors can efficiently measure distances from point A to point B using a range pole. Moreover, it provides viewers with a formula for calculating the total distance measured.
Range Poles
To determine the boundaries of lands, surveyors have to figure out the position of points and the distances between these points. One of the ways to establish these points is to set survey stations, and these stations can be marked with the use of range poles. Aside from this function, range poles are also used to range straight lines and to make the stations easy to sight. To boost the visibility of these poles, flags are sometimes attached, but the ranging poles that are available on Engineer Warehouse are already sufficiently bright for outdoor use. There are poles of varying lengths ranging from 4 to 12 feet, and the longer ones are often used for long survey lines. For high visibility, the poles are divided into two to four sections with two alternating colors: some poles have red and white colors while others have orange and white colors. These colors have thick coatings so that their luster won't fade away over time. Some of the poles come with steel tips, which means that they can be anchored into the ground without getting damaged. All of the range poles are made of heavy-duty materials, making them perfect for regular outdoor use.