Hand Levels
(1 Styles Available)
Ships Factory Direct
Full Manufacturer Warranty
30 Day Money Back Guarantee
Price Match Guarantee
Surveying Equipment Best Sellers
Hand Levels
(1 Styles Available)
Ships Factory Direct
Full Manufacturer Warranty
30 Day Money Back Guarantee
Price Match Guarantee
Shop 1 to 1 of 1 results for

Hand Levels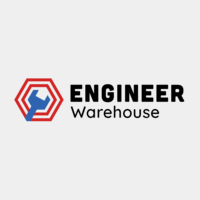 Northwest Instrument 2.5 Power Magnification Hand Level - NHL2.5
Price: Regular price $103.00 (26% OFF!)
Ships Free
Frequently Asked Questions
What is a hand level(sight level)?
A hand level, also known as a hand sight level or sight level, is a hand-held optical instrument that consists of a spirit level built in a telescope.
What are hand levels(sight levels) used for?
Hand levels are used for rough leveling and distance estimation in preliminary
land surveying
. In general, surveyors and excavating contractors use this type of pocket sight level for grading, comparing reference points, and getting approximate distances and levels.
How accurate are hand levels(sight levels)?
Since hand levels are designed for rough leveling, they are not built to be as accurate as
precision instruments
. For precise results, what they usually feature are stadia lines, spirit levels, and 1 to
2.5x magnification
.
How do I use a hand level(sight level)?
First, raise your tool at eye level and view your reference point through its eyepiece. Then, tilt the far end of your tool up and down until the bubble is centered. That means that it has found level. For more accurate leveling, place the hand level on a flat surface before sighting your reference point.
How do I estimate distances using a hand level(sight level)?
If you're sighting a
rod
and observe that the top line intersects the rod at 7 feet and the bottom line at 3 feet, you are 48 feet away from the rod. To get the distance, subtract the height of the bottom line from the top line and multiply the difference by 12. (e.g., 7 - 3 = 4, then 4 x 12 = 48) The number 12 comes from the 1:12 ratio between the top and bottom stadia lines of a hand level.
HELPFUL VIDEOS
Finding the Elevation of a Zip Line Using a Hand Level
A hand level is perhaps one of the handiest tools found in any builder's or surveyor's toolbox. Because of its straightforward, pocket-sized design, this tool is pretty easy to use, store, and carry. Users can simply reach for it, look through its telescope, and have a rough estimate of a distance or level in no time. While hand levels are commonly used by surveyors and contractors, many hobbyists and DIY enthusiasts also prefer to be equipped with this tool. That's how easy a hand level is to use.
Although a hand level isn't nearly as accurate as other precision instruments, it's enough to do the job of finding an elevation⁠—just like what this video shows. This video explains how to establish the slope of a zip line using only a target, a handy tape measure, and a hand level.
Hand Levels
Since time is of the essence in construction projects, not all measurements or levels need to be precise. At times, professionals can get approximations instead of accurate results to simply check if surfaces or objects are perfectly leveled. Rough leveling or estimating levels and distances is usually applicable to DIY projects, fencing, or laying bricks, and the ideal tool for this is a hand level. Also known as a hand sight level, this pocket-sized tool may seem like a monocular at first glance, but it has every feature needed for leveling. Hand levels consist of an objective lens and an integrated bubble level⁠—the basic components needed to check levels and measurements. Compared to other leveling instruments that need to be mounted on tripods, these levels do not take up that much time, if at all, when setting them up. As a matter of fact, you simply have to look through the eyepiece of the hand level and center the bubble, and you'll be all set to read the level or measurements. To easily focus the sight, the hand levels for sale on Engineer Warehouse feature stadia lines as well as lenses and adjustable eyepieces that can be slid.