Calculated Industries Professional Measuring Tools
(1 Styles Available)
Ships Factory Direct
Full Manufacturer Warranty
30 Day Money Back Guarantee
Price Match Guarantee
Calculated Industries Best Sellers
Calculated Industries Professional Measuring Tools
(1 Styles Available)
Ships Factory Direct
Full Manufacturer Warranty
30 Day Money Back Guarantee
Price Match Guarantee
Shop 1 to 1 of 1 results for

Calculated Industries Professional Measuring Tools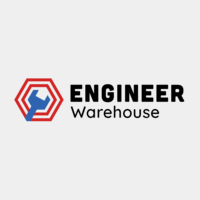 Calculated Industries Laser Dimension Master 130 Distance Measure Tool - 3356
Price: Regular price $134.00 (26% OFF!)
Ships Free
Calculated Industries Professional Measuring Tools
Professionals such as engineers, contractors, builders, carpenters, electricians, cabinet makers, machinists, real estate agents, real estate brokers, appraisers, and even just people who are doing some remodeling on their home can benefit from these professional measuring tools by Calculated Industries.
These tools were made specifically for those involved in building, buying, and selling structures as a profession. Maintain high accuracy and precision without needing to take too much time on measurements and calculations. Measure external and internal diameter, depth, and distances while also converting these measurements between different units. These tools are more technologically advanced than other measuring tools, and are thus able to help users finish tasks more quickly.

Don't See What You're Looking For? Want to Buy In Bulk? Contact Our Sales Team Directly at sales@engineerwarehouse.com or Call (805) 720-6238. We're here to help!