Calculated Industries Desktop Construction Calculators
(1 Styles Available)
Ships Factory Direct
Full Manufacturer Warranty
30 Day Money Back Guarantee
Price Match Guarantee
Calculated Industries Best Sellers
Calculated Industries Desktop Construction Calculators
(1 Styles Available)
Ships Factory Direct
Full Manufacturer Warranty
30 Day Money Back Guarantee
Price Match Guarantee
Shop 1 to 1 of 1 results for

Calculated Industries Desktop Construction Calculators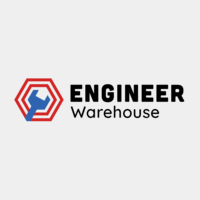 Calculated Industries Construction Master Pro Desktop Calculator - 44080
Price: Regular price $135.00 (26% OFF!)
Ships Free
Calculated Industries Desktop Construction Calculators
Renovations, building pools, putting in an extension, building from the ground up -- all these endeavors and more entail solving complex mathematical problems. Since not everyone can do math in their head at the drop of a hat, having an easily accessible calculator that can do the heavy lifting is a must. Keep things moving with these desktop construction calculators by Calculated Industries.
These calculators are great for conversions between different units of measurement, finding weight per volume, solving for equal-sided polygons, and more. It also comes with full trig functions, such as sine, cosine, tangent, arcsine, arccosine, and arctangent. Calculators like these are a must-have in offices, and they can help professionals complete layouts, bids, and estimates.

Don't See What You're Looking For? Want to Buy In Bulk? Contact Our Sales Team Directly at sales@engineerwarehouse.com or Call (805) 720-6238. We're here to help!