Calculated Industries Industrial Calculators
(1 Styles Available)
Ships Factory Direct
Full Manufacturer Warranty
30 Day Money Back Guarantee
Price Match Guarantee
Calculated Industries Best Sellers
Calculated Industries Industrial Calculators
(1 Styles Available)
Ships Factory Direct
Full Manufacturer Warranty
30 Day Money Back Guarantee
Price Match Guarantee
Shop 1 to 1 of 1 results for

Calculated Industries Industrial Calculators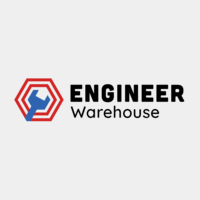 Calculated Industries Machinist Calc Pro 2 - 4088
Price: Regular price $144.00 (26% OFF!)
Ships Free
Calculated Industries Industrial Calculators
Industrial calculators are built to be tough, and to deftly handle tough mathematical problems. Easily make mathematical calculations in engineering, construction, electrical installations, welding, pipefitting, automotive servicing, drafting, metal fabrication, aviation, and much more.
Calculators like these help save time, consequently saving manpower and expenses. They also ensure that costly and time-consuming errors in calculations 
can be avoided. While these calculators were made to tackle complex mathematical problems, they're easy to use and understand. Teaching others how to use Calculated Industries' calculators is also easy and entirely doable.
Solve for angles, offsets, colume, weight, pressure loss for pipes, wire and conduit sizes, fuse and breaker sizes, unit conversions, slopes, bends, and many others with industrial calculators by Calculated Industries..

Don't See What You're Looking For? Want to Buy In Bulk? Contact Our Sales Team Directly at sales@engineerwarehouse.com or Call (805) 720-6238. We're here to help!