Calculated Industries Calculators for Heavy Construction
(1 Styles Available)
Ships Factory Direct
Full Manufacturer Warranty
30 Day Money Back Guarantee
Price Match Guarantee
Calculated Industries Best Sellers
Calculated Industries Calculators for Heavy Construction
(1 Styles Available)
Ships Factory Direct
Full Manufacturer Warranty
30 Day Money Back Guarantee
Price Match Guarantee
Shop 1 to 1 of 1 results for

Calculated Industries Calculators for Heavy Construction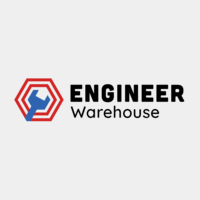 Calculated Industries HeavyCalc Pro Construction Calculator - 4325
Price: Regular price $119.00 (26% OFF!)
Ships Free
Calculated Industries Calculators for Heavy Construction
Heavy construction can be complicated enough as it is without adding the complexities of mathematical computations. Dealing with those computations is what heavy construction calculators by Calculated Industries are for.
While construction calculators in general are helpful in various kinds of tasks and jobs, this particular kind of calculator was designed specifically for heavy construction. This type of construction includes the building of roads and railways, highways, bridges, tunnels, and other types of infrastructure. Projects like these need something more than the usual construction calculator.
Heavy construction calculators are also great for excavators. They were made for heavy construction professionals, excavators, engineers, designers, and more. These calculators are available here on Engineer Warehouse.

Don't See What You're Looking For? Want to Buy In Bulk? Contact Our Sales Team Directly at sales@engineerwarehouse.com or Call (805) 720-6238. We're here to help!