Wall-Mounted Whiteboards
(1 Styles Available)
Ships Factory Direct
Full Manufacturer Warranty
30 Day Money Back Guarantee
Price Match Guarantee
Whiteboards & Chalkboards Best Sellers
Wall-Mounted Whiteboards
(1 Styles Available)
Ships Factory Direct
Full Manufacturer Warranty
30 Day Money Back Guarantee
Price Match Guarantee
Shop 1 to 1 of 1 results for

Wall-Mounted Whiteboards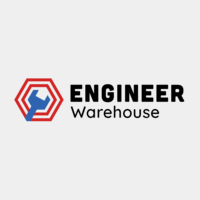 Luxor Wall-Mountable Whiteboard 96" x 40" (White/Silver) - WB9640W
Price: Regular price $626.00 (26% OFF!)
Ships Free
Frequently Asked Questions
What do you use to hang a whiteboard?
Wall-mounted whiteboards
typically come with mounting brackets and hardware to ensure the board is secured in place. If the whiteboard you purchased has missing pieces, please
contact us
with your concerns. But if you'd like to buy extra pieces to mount your whiteboard, you can take a look at our
mounting equipment
.
Is it possible for wall-mounted whiteboards to fall down?
If not mounted properly, yes. Your wall-mounted whiteboards can possibly fall from the place they were hung and may suffer damages. However, it is relatively
easy to install a wall whiteboard
without any issues or risks that it will fall down. Just carefully follow your manufacturer's guide on how to properly install your wall-mounted whiteboard.
How long does a wall whiteboard last?
Typically, whiteboards last around three years without any issues. If you maintain a wall-mounted whiteboard well enough, it could last you
over ten years
. The only issue you will have to face is the marker stains that build up over time and darken the surface of the board.
How to erase permanent marker ink from a whiteboard?
Douse a cotton pad with rubbing alcohol or acetone and wipe it over the permanent marker ink. It should come off instantly. Get rid of any debris by wiping the board with a damp cloth.
Wall-Mounted Whiteboards
Not enough floor space to accommodate a whiteboard? Then a wall-mounted whiteboard might just be what you're looking for.
Whether you need a surface for jotting down ideas during classes or brainstorming sessions or a magnetic surface to which you can post announcements, these wall-mounted whiteboards are your best space-saving solution. Made to blend seamlessly into any space, these magnetic dry-erase boards come with a low-profile design that's unobtrusive yet durable. They're made of sturdy materials, such as painted steel and aluminum—guaranteeing a lifetime of use.
Here on Engineer Warehouse, we carefully curate our offerings to ensure quality, reliability, and ease of use. That's why these wall whiteboards feature ghost- and stain-resistant surfaces, giving you professional-looking dry-erase surfaces for life. Even better, most of them come complete with mounting brackets and hardware, so you can have an easy time mounting them on the wall and use them in no time.
Complete your collaborative working or learning space and find wall dry-erase boards and other whiteboards at huge discounts today!