Luxor Wall-Mounted Whiteboards
(1 Styles Available)
Ships Factory Direct
Full Manufacturer Warranty
30 Day Money Back Guarantee
Price Match Guarantee
Luxor Best Sellers
Luxor Wall-Mounted Whiteboards
(1 Styles Available)
Ships Factory Direct
Full Manufacturer Warranty
30 Day Money Back Guarantee
Price Match Guarantee
Shop 1 to 1 of 1 results for

Luxor Wall-Mounted Whiteboards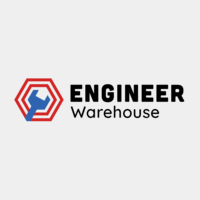 Luxor Wall-Mountable Whiteboard 96" x 40" (White/Silver) - WB9640W
Price: Regular price $626.00 (26% OFF!)
Ships Free
Luxor Wall-Mounted Whiteboards
Whiteboards can be seen in virtually any workspace that requires brainstorming and collaboration of ideas, such as meeting rooms, classrooms, and laboratories. Because they are designed for all eyes to see, they need to be wide and mounted on walls. That's why Luxor has made lightweight and durable whiteboards of varying sizes. Not only can these be mounted on the wall, but they can also withstand regular use.
Luxor's wall-mounted whiteboards feature glass or steel surfaces coated with stain- and smear-resistant paint for long-lasting use. They are edged with aluminum frames for added durability, and they have trays at the bottom edge for accessible storage of markers and erasers. Find these wall-mounted whiteboards made by Luxor here on Engineer Warehouse.

Don't See What You're Looking For? Want to Buy In Bulk? Contact Our Sales Team Directly at sales@engineerwarehouse.com or Call (805) 720-6238. We're here to help!