Double-Sided Whiteboards
(2 Styles Available)
Ships Factory Direct
Full Manufacturer Warranty
30 Day Money Back Guarantee
Price Match Guarantee
Whiteboards & Chalkboards Best Sellers
Double-Sided Whiteboards
(2 Styles Available)
Ships Factory Direct
Full Manufacturer Warranty
30 Day Money Back Guarantee
Price Match Guarantee
Shop 1 to 2 of 2 results for

Double-Sided Whiteboards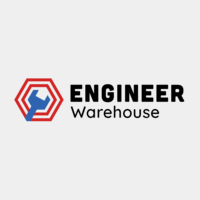 Luxor 36"W x 48"H Silver/White Double-Sided Magnetic Whiteboard - MB3648WW
Price: Regular price $307.00 (26% OFF!)
Ships Free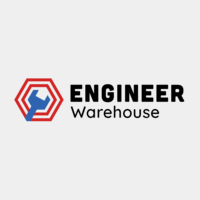 Luxor 24" x 36" Double-Sided Magnetic Whiteboard 27"W x 21"D x 59"H (White/Silver) - L270
Price: Regular price $256.00 (26% OFF!)
Ships Free
Frequently Asked Questions
What are double-sided whiteboards made of?
A double-sided whiteboard is usually made with one of three things: melamine resin, polyester steel, or enamored steel. For magnetic boards, it's the steel layer behind the white writing surface that gives them a magnetic quality. If a board is made only with melamine resin, it wouldn't attract any magnetic charges.
How do I keep my whiteboard clean?
After writing on your rolling double-sided whiteboard, use a dry eraser to get the ink off. Touch up your board once a month by washing it with mild soap and lukewarm water to get the dirt, debris, and most of the stains off.
What are the benefits of a double-sided whiteboard?
Two is better than one. With a two-sided whiteboard, you'll be able to jot down twice the amount of ideas, notes, and reminders. The need to erase your hard work goes away with the flip of a board. The rotating panels make it easy to switch sides and write away.
Do I need a double-sided magnetic whiteboard?
The answer is yes. Just about anyone can benefit from a double-sided magnetic whiteboard, particularly if you hold regular discussions and meetings. It's an excellent space-saver and it's great for team collaboration.
Double-Sided Whiteboards
Two writing surfaces from a single purchase—that is probably the single best advantage of buying a double-sided whiteboard. The convenient design offers more space for more ideas, and it's also perfect for collaborative classroom and workplace activities.
On Engineer Warehouse, you can find various sizes of rolling double-sided whiteboards, including magnetic whiteboard models by Luxor. These boards sport a smooth yet durable writing surface, easy-erase feature, a steel frame, and a full-length tray at the base for storing markers and erasers. And because and surfaces are magnetic, they can be used for other purposes, such as pinning notes or printed images, displaying announcements, and the like.
Each two-sided whiteboard in this collection is backed by a manufacturer's warranty. Shop today for a no-hassle, risk-free, and quality-guaranteed purchase.