Music Whiteboards
(1 Styles Available)
Ships Factory Direct
Full Manufacturer Warranty
30 Day Money Back Guarantee
Price Match Guarantee
Whiteboards & Chalkboards Best Sellers
Music Whiteboards
(1 Styles Available)
Ships Factory Direct
Full Manufacturer Warranty
30 Day Money Back Guarantee
Price Match Guarantee
Shop 1 to 1 of 1 results for

Music Whiteboards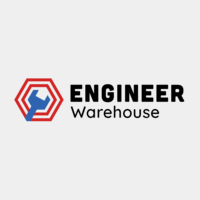 Luxor Wall-Mountable Music Whiteboard 72" x 48" (White/Silver) - WB7248M
Price: Regular price $601.00 (26% OFF!)
Ships Free
Frequently Asked Questions
Is a music whiteboard necessary for instrumentalists?
Any musician or instrumentalist can benefit from a
music whiteboard
. These boards are particularly useful when learning a new piece. They give the musician a clear view of the notes and signs making the learning process easier.
Do all music schools need a music whiteboard?
Music schools house individuals on all different levels of instrument complexity. Beginners who have trouble reading notes can greatly benefit from having a music staff whiteboard in front of them to take away the anxiety of note reading from a thin sheet of paper. Additionally, it's an excellent tool for conductors to synchronize their orchestras.
Where can I purchase a music whiteboard?
Aside from the many other whiteboards available here on Engineer Warehouse, we also have a good selection of magnetic music staff boards. Check them out
here
.
How do I clean my music whiteboard?
After using your
whiteboard with music staff,
simply use a dry eraser to get all the notes off. You can also use a damp washcloth to loosen the debris and wipe off any excess gunk.
Music Whiteboards
Music teachers and musicians now have their perfect whiteboard dream come true: music staff whiteboards.
Specifically made for music lessons and compositions, these whiteboards come with several rows of permanent music staff lines, printed with UV-resistant ink. That means there's no need to draw horizontal lines again and again in every class.
Designed with ghost-resistant, stain-resistant surfaces, these music whiteboards can stay in pristine condition for years of use. But they aren't only built for writing—most of them also double as magnetic surfaces. Whether you need to post announcements, music sheets, and other documents, these magnetic music staff boards can serve as your reliable posting platforms.
Music classes, choirs, or bands can surely find it easier to learn and practice musical pieces with these music staff whiteboards. Find whiteboards with music staff, marker trays, and more at affordable prices here on Engineer Warehouse.