Dahle Long-Arm Staplers
(1 Styles Available)
Ships Factory Direct
Full Manufacturer Warranty
30 Day Money Back Guarantee
Price Match Guarantee
Dahle Best Sellers
Dahle Long-Arm Staplers
(1 Styles Available)
Ships Factory Direct
Full Manufacturer Warranty
30 Day Money Back Guarantee
Price Match Guarantee
Shop 1 to 1 of 1 results for

Dahle Long-Arm Staplers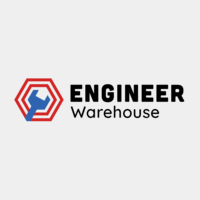 Dahle Novus Pro B17 Long Arm Stapler - 020-1535
Price: Regular price $110.00 (26% OFF!)
Ships Free
Dahle Long-Arm Staplers
If you've ever had to staple a booklet through its midline, then you know that ordinary staples can never do the job right. For jobs similar to booklet-binding, the best tool you can use is a Dahle long-arm stapler. It comes with a throat depth of 11 3/4 inches, allowing you to easily slide a significant length of your paper under the arm and staple on the spot where you need to.
Featuring a dual staple guide, Dahle's long-arm stapler can provide the even amount of pressure that staple legs need to clinch your documents. Plus, you can use this device in two ways. You can use it to make a standard clinch for permanent binding or use it to make an easy-to-detach temporary pin.

Don't See What You're Looking For? Want to Buy In Bulk? Contact Our Sales Team Directly at sales@engineerwarehouse.com or Call (805) 720-6238. We're here to help!