Thermostat Parts & Accessories
(3 Styles Available)
Ships Factory Direct
Full Manufacturer Warranty
30 Day Money Back Guarantee
Price Match Guarantee
Heating Equipment Best Sellers
Thermostat Parts & Accessories
(3 Styles Available)
Ships Factory Direct
Full Manufacturer Warranty
30 Day Money Back Guarantee
Price Match Guarantee
Shop 1 to 3 of 3 results for

Thermostat Parts & Accessories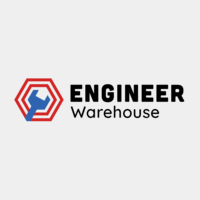 TPI 6.75" x 4.50" x 3.5" Opening Metal Thermostat Guard - TG3B
Price: Regular price $125.00 (11% OFF!)
Ships Free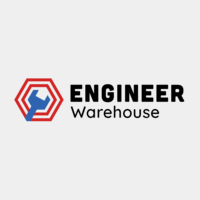 TPI 5.25" x 4.625" x 3" Opening Metal Thermostat Guard - TG1B
Price: Regular price $99.00 (5% OFF!)
Ships Free
Frequently Asked Questions
What are the different parts of a thermostat?
Thermostat sensor - detects the room temperature
Thermostat base - contains the internal wires
Thermostat cover - protects the wires connected to the base
Thermostat subbase - holds fan switches and other additional thermostat switches
What thermostat parts does a smart thermostat need?
Apart from the parts mentioned above, a smart thermostat requires a
motion sensor
, which allows the thermostat to learn your schedule and automatically program the temperature and schedule.
What thermostat accessories do I need?
Some thermostat accessories that you might want to get are:
Thermostat backplate or wall plate - hides wires or the marks left on the wall by the old thermostat
Thermostat guard - protects thermostats against tampering or damage
How do I remove thermostat parts?
It depends on which thermostat part you need to remove. Whichever part you have to remove, you must turn off the thermostat first, remove the guard and other thermostat accessories, and dislodge the thermostat cover.
What parts do I need to change in a broken thermostat?
When a thermostat isn't working, you have to remove the thermostat cover and check if there's dust buildup. After cleaning the interior of the thermostat, check if the wires are still connected and intact. More often than not, a broken thermostat requires just a bit of cleaning or ensuring that the wires are in place rather than replacing its parts. If it's still not working, it's best to call your
HVAC manufacturer
, have it repaired by a technician, or replace the thermostat altogether.
Thermostat Parts & Accessories
Thermostats parts can be difficult to find, and finding specific components for specific thermostats can be even more complicated. However, you might just find the specific parts and components you've been looking for here on Engineer Warehouse.
As an integral part of heating systems, thermostats ensure the maintenance of set or preferred temperatures in a given space. They also allow users to control the temperature and adjust it to comfortable levels. Thus, it's important to make sure that thermostats have the components necessary to ensure that they'll be able to function as expected and required.
Below, you'll find metal and plastic thermostat guards, motion sensors, keypads, switches, plates, transmitters, receivers, and more. Each one serves a specific purpose and can ensure the smooth operation of not only the thermostat, but the entire heating system as well. Ensure the protection and security of your thermostat with a thermostat guard, or outfit it with a motion sensor. Make installation and setting up possible with transmitters, keypads, and more.