Paper Creasers
(1 Styles Available)
Ships Factory Direct
Full Manufacturer Warranty
30 Day Money Back Guarantee
Price Match Guarantee
Office Equipment Best Sellers
Paper Creasers
(1 Styles Available)
Ships Factory Direct
Full Manufacturer Warranty
30 Day Money Back Guarantee
Price Match Guarantee
Shop 1 to 1 of 1 results for

Paper Creasers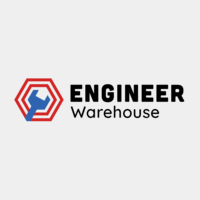 Martin Yale 2-Pass Score/Perforate Machine - SP200
Price: Regular price $2,418.00 (20% OFF!)
Ships Free
Paper Creasers
Even in this digital age, paper literature and media still has a foothold in many industries and endeavors. Several businesses and organizations still use brochures or send out letters en masse, and thus need the right equipment to make the job easier and quicker to do.
This is where paper creasing and scoring machines come in. A paper creaser and scorer is an uncomplicated machine with an uncomplicated task: crease and fold sheets of paper. However, the best paper creasers are designed to handle large amounts of paper in a short amount of time.
With this kind of efficiency, these businesses and organizations will be able to prepare the necessary literature much more quickly, and can thus save time, money, and manpower. Paper creasers can be highly useful for banks, non-profit organizations, political campaigns, and many others.
Here on Engineer Warehouse, you'll find various kinds of office equipment that can help various organizations become more efficient. Check out the catalog above to see the best paper creasers on the market today, or explore the site to see what other equipment can help you and your organization.

Don't See What You're Looking For? Want to Buy In Bulk? Contact Our Sales Team Directly at sales@engineerwarehouse.com or Call (805) 720-6238. We're here to help!