Shop Office Equipment by category
Shop Office Equipment products by style
Office Equipment Best Sellers
Charging Stations & Charging Carts

❯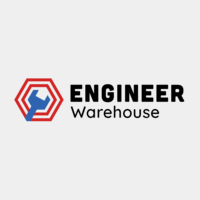 Martin Yale Check-Signing Machine - 930A
Price: Regular price $3,550.00 (36% OFF!)
Ships Free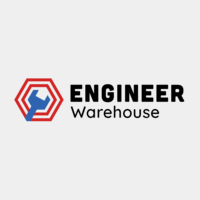 Martin Yale Deluxe High-Speed Letter Opener - 62001
Price: Regular price $3,210.00 (44% OFF!)
Ships Free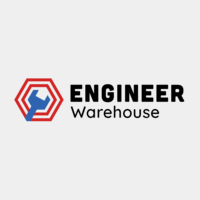 Martin Yale 2-Pass Score/Perforate Machine - SP200
Price: Regular price $2,418.00 (20% OFF!)
Ships Free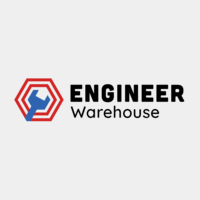 Martin Yale 3" Capacity Paper Jogger for A2 17" x 22" Sheets - 4200
Price: Regular price $2,986.00 (30% OFF!)
Ships Free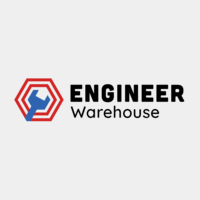 Luxor 4 Stackable Storage Bins (Large) 12.25"W x 16.75"D x 6"H (Black/Gray) - MBS-BIN-4L
Price: Regular price $140.00 (26% OFF!)
Ships Free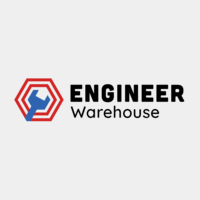 Luxor 8 Stackable Storage Bins (Small) 12.25"W x 16.75"D x 3"H (Black/Gray) - MBS-BIN-8S
Price: Regular price $120.00 (1% OFF!)
Ships Free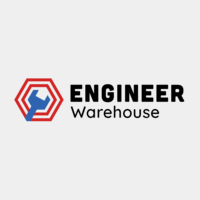 Nedo Tripod Dolly for Industrial Line Tripod - 660030
Price: Regular price $1,000.00 (24% OFF!)
Ships Free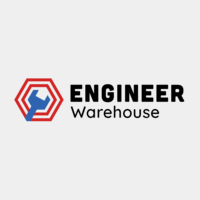 Kendall Howard Caster Base - 3140-3-001-01
Price: Regular price $349.00 (26% OFF!)
Ships Free
Shop Office Equipment by brand



We Price Match!
See a better price? Send it to sales@engineerwarehouse.com and we will try to beat it!
Easy Product Returns
Send it back Within 30 Days for a Full Money Back Guarantee
Frequently Asked Questions
What is office equipment?
Generally speaking, office equipment refers to a company's assets that enable a workplace to operate. It includes
light fixtures
, computers, and machines such as shredders, printers, and photocopiers. It also covers intangible equipment, like computer software.
How should office products or equipment be maintained?
Maintaining office equipment entails regular cleaning. Dust particles can cause machines to overheat, jam, or even get damaged. When cleaning any type of equipment, be sure to read the manufacturers' maintenance instructions. It's also a good idea to ask professionals to service office equipment maintenance regularly.
What is the difference between office supplies and office equipment?
Office supplies refer to small items that an office has to replenish regularly, like paper, staples, paper clips, pens, and pencils. They also include other small purchases that significantly cost less than furniture and equipment. Office equipment, in general, covers bigger purchases and is used for over a year. It includes shredders, printers,
check signers
, and computers.
What are the pieces of equipment that an office needs?
Internet connection and phone lines - for communicating with clients and colleagues and for sharing information
Computer hardware and software - for managing, processing, and protecting data
Printers - for producing hard copies of documents
Scanners - for converting hard copies into digital files
Shredders - for securing confidential information through effective disposal and destruction of documents
Copiers - for reproducing copies of documents
How does quality office equipment affect productivity?
The quality and performance of office equipment influence the amount of output yielded at the end of the day. Quality office equipment also means quality output and less rework.
HELPFUL VIDEOS
How to Set Up Your Office Tools for Better Ergonomics
Most adults spend the majority of their waking hours in front of their computer and other office equipment that help get their job done. Because of that, it's important that these tools are positioned in such a way that they don't pose health risks to workers. This video offers some tips on how a typical workstation can be set up so that it becomes more body-friendly.
Setting up a server room for your office? Check out our guide on organizing a new server room.
Office Equipment
An efficient office needs to run like a well-oiled machine, but this definitely takes some planning and maintenance. To keep an office running smoothly, having the right office equipment is of utmost importance. Thus, you need to make sure that you make the right choices and purchases for your business or place of work.
Typically, any place of business is a hub of a wide variety of activities. Thus, different types of equipment are necessary. Here on Engineer Warehouse, you'll find equipment such as shredders, lighting tools, charging stations, storage solutions, paper creasers, paper joggers, carts, and many more.
With equipment like these, offices and businesses can run more efficiently and smoothly than ever before. If you're starting a new business or you're buying for your office, you'll be able to find great discounts and deals here on Engineer Warehouse.
Each product here is made by trusted manufacturers with years of experience in their respective fields. Browse the categories above to find what you've been looking for.