Letter Openers
(1 Styles Available)
Ships Factory Direct
Full Manufacturer Warranty
30 Day Money Back Guarantee
Price Match Guarantee
Office Equipment Best Sellers
Letter Openers
(1 Styles Available)
Ships Factory Direct
Full Manufacturer Warranty
30 Day Money Back Guarantee
Price Match Guarantee
Shop 1 to 1 of 1 results for

Letter Openers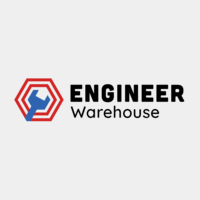 Martin Yale Deluxe High-Speed Letter Opener - 62001
Price: Regular price $3,210.00 (44% OFF!)
Ships Free
Frequently Asked Questions
What is a letter opener?
A letter opener is a piece of mailroom equipment that's used to cut open envelopes containing mail. Traditional letter openers come in the form of paper knives with blunt blades. Most modern offices use electric letter openers, which come with motors to run envelopes across a blade.
How do I use an electric letter opener?
When using a handheld electric letter opener, you have to stack the envelopes together, then hold the bottom of the letter with one hand and slide the stack along the slot with the other. With an automatic letter opener, you can simply place the stack into the slot, and it'll automatically feed and open the envelopes.
How many envelopes can an automatic letter opener cut open?
Most automatic letter openers can open up to 17,500 envelopes per hour, while some models can open up to 40,000 envelopes per hour.
How do I sharpen a letter opener?
Most electric letter opening machines don't require users to sharpen their blades. But if the blades do become dull, you can ask your manufacturer for a blade replacement.
Letter Openers
Various businesses, organizations, and institutions still get a lot of snail mail on a regular basis. To access the contents of these letters more quickly, and also to help avoid the inevitable papercut or two, you can invest in a letter opener for your office.
A letter opener is certainly worth it for offices and departments that deal with a large amount of mail. Mailrooms, various office departments, churches, schools, and more can benefit from a letter opener that can free up manpower and allow employees to spend their time on more productive things than opening mail.
Letter openers come in two types: automatic and manual. Automatic letter openers can automatically open stacks of up to thousands of envelopes per hour and can be operated hands-free. Manual letter openers, meanwhile, are best suited for home offices and come with enclosed blades that can slice letter envelopes open with no hassle.
Here on Engineer Warehouse, you'll find various types of paper handling machines and equipment that can help you run your office or business more efficiently. Place an order for a letter opener today to avail of great discounts.