Stools
(1 Styles Available)
Ships Factory Direct
Full Manufacturer Warranty
30 Day Money Back Guarantee
Price Match Guarantee
Furniture Best Sellers
Stools
(1 Styles Available)
Ships Factory Direct
Full Manufacturer Warranty
30 Day Money Back Guarantee
Price Match Guarantee
Shop 1 to 1 of 1 results for

Stools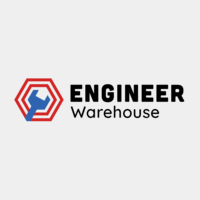 Luxor Mobile Mechanics Seat 24"W x 18"D x 20"H (Black) - MS21-B
Price: Regular price $173.00 (7% OFF!)
Ships Free
Stools
There are different kinds of seating options available on the market. From cheap plastic garden seating to luxury designer armchairs, we have a lot to choose from. However, if you're looking for sturdy, serviceable seating that can keep you comfortable throughout any task that you need to do, look no further than simple, no-fuss stools.
Stools are a staple in many environments, such as bars, kitchens, coffee shops, workshops, garages, studios, theaters, and the like. It's no wonder, since stools offer certain benefits that other types of seating do not.
For one thing, a stool can help your legs have better circulation, because they won't be folded up at the knees or under you. The typical seating position can actually affect your body's blood flow, but that won't be a problem with stools. Additionally, stools are easier to stash out of the way to make a space less cluttered and more organized.
Engineer Warehouse offers products that are not only well-designed and well-made, but also manufactured by trusted brands. Place an order today!

Don't See What You're Looking For? Want to Buy In Bulk? Contact Our Sales Team Directly at sales@engineerwarehouse.com or Call (805) 720-6238. We're here to help!