Standing Desk Converters
(3 Styles Available)
Ships Factory Direct
Full Manufacturer Warranty
30 Day Money Back Guarantee
Price Match Guarantee
Furniture Best Sellers
Standing Desk Converters
(3 Styles Available)
Ships Factory Direct
Full Manufacturer Warranty
30 Day Money Back Guarantee
Price Match Guarantee
Shop 1 to 3 of 3 results for

Standing Desk Converters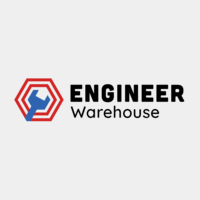 Luxor Pneumatic Adjustable Desktop 31.5"W x 22.25"D x 2.75" to 15.75"H (Black) - CVTR32-BK
Price: Regular price $302.00 (26% OFF!)
Ships Free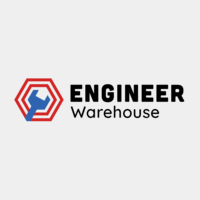 Luxor Pneumatic Standing Desk Converter 32"W x 23.5"D x 5.25" to 15.5"H (Charcoal/White Oak) - CVTR PRO-WO
Price: Regular price $384.00 (26% OFF!)
Ships Free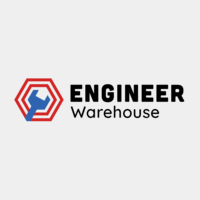 Luxor Pneumatic Standing Desk Converter 32"W x 23.5"D x 5.25" to 15.5"H (White) - CVTR PRO-WH
Price: Regular price $380.00 (26% OFF!)
Ships Free
Frequently Asked Questions
How can I turn my desk into a standing desk?
Using a standing desk converter can turn a regular desk into a standing desk. The converter itself is height-adjustable, so you'll be able to raise or lower the desktop to the level most comfortable to you.
What is a standing desk converter?
A standing desk converter is a device that you can put on top of your existing desk to turn it into a standing desk. This can help keep you from sitting for long periods of time, thus reducing health problems like repetitive strain injuries. Typically, the converter looks a bit like a breakfast tray. However, it has a mechanism that allows you to easily adjust the level of the desktop to your preferred height.
What is the best standing desk converter?
Though standing desk converters are definitely a relatively new invention, you'll find a lot of them on the market. Finding the best standing desk converter depends on a few factors:
Construction: Because you'll likely be placing moderately weighty products on the converter, make sure that it's made of something sturdy. Wood, a composite material, or PVC are good materials for standing desk converters.
Height adjustment mechanism: Make sure that adjusting the height of the desktop is easy, and that you won't have to force the desktop up or down.
Brand: Typically, it's best to buy from trusted and established brands if you want to be assured of the quality of the product. You can buy from a manufacturer that isn't very well-known, hardly has an online presence, and isn't involved in the design and production process. Fortunately, there are brands such as Luxor, which have the experience and design know-how to manufacture sturdy and well-made standing desk converters.
Is a standing workstation better for you?
A standing workstation is definitely something worth trying, especially if you spend the vast majority of your time at the office sitting down. Since you also should not spend the whole time standing up, the adjustable height of a standing desk converter can allow you a measure of flexibility.
HELPFUL VIDEOS
The Level Up Pro by Luxor
Turn your boring old desk into a modern and ergonomic standing desk with converters like the Level Up Pro by Luxor. This adjustable standing desk converter can easily accommodate all your workplace essentials, like a monitor, a laptop, a keyboard, and even a jar of pens and pencils. Simply pull the desktop up to your designed height when you want to work standing up, then push it down when you want it at a sitting height again. Standing desk converters are easy to use and can modernize any office.
Standing Desk Converters
Though your office or organization would like to begin using ergonomic furniture such as height-adjustable desks, you may still have perfectly good and serviceable office desks that you might be loath to get rid of. Fortunately, standing desk converters can transform the common work desk -- or, indeed, nearly every flat surface -- into a height-adjustable sit/stand desktop.
To keep yourself in shape and avoid repetitive strain injuries in the workplace, a standing desk converter can be vital to your health. It can be adjusted to any height level that you're currently comfortable with. This can be especially useful if you want to work standing up for a couple of hours or so.
These standing desk converters can easily accommodate things such as LCD monitors, laptops, speakers, keyboards, and more. They can definitely work just as well as any other desk that isn't height-adjustable. Even with these things on its surface, these converters will be able to stay stable and upright.
Engineer Warehouse offers standing desk converters made only by the best and most trusted brands. Check out the catalog above to see Engineer Warehouse's collection of standing desk converters.