Height-Adjustable Desks & Tables
(17 Styles Available)
Ships Factory Direct
Full Manufacturer Warranty
30 Day Money Back Guarantee
Price Match Guarantee
Furniture Best Sellers
Height-Adjustable Desks & Tables
(17 Styles Available)
Ships Factory Direct
Full Manufacturer Warranty
30 Day Money Back Guarantee
Price Match Guarantee
Shop 17 to 17 of 17 results for

Height-Adjustable Desks & Tables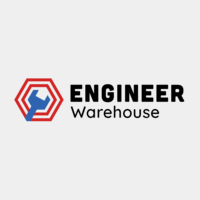 Luxor 32" Round Pneumatic Height Adjustable Cafe Table (Gray) - LX-PNADJ-32RD
Price: Regular price $587.00 (24% OFF!)
Ships Free
---
Frequently Asked Questions
HELPFUL VIDEOS
Health Benefits of Standing Desks & Tables
Studies show that standing helps burn more calories than sitting. Standing desks and tables allow you to work standing up, enabling your body to burn more calories than usual.
People will also be able to easily crank the desktop or tabletop down to sitting height when necessary. The Luxor High-Speed Crank Desk is a great example of an adjustable height desk that's easy to crank to the desired height.
Height-Adjustable Desks & Tables
Are height-adjustable desks and tables necessary, when their ordinary alternatives can work just as well? The answer depends on the flexibility and versatility you want in your space.
By definition, height-adjustable desks and tables have desktops or tabletops that can be adjusted to different heights. You may be more comfortable with taller desks or tables for a variety of reasons, and if you're taller than most other people, a higher desktop or tabletop may be better for you.
You may also want to be able to do your work standing up from time to time to avoid sitting for prolonged periods. A height-adjustable desk or table will allow you to do just that, and you won't have to look for a more comfortable surface. You won't have to move your laptop, documents, and other things you need for work anywhere else just so you can be more comfortable.
Comfort is an important thing to have in the workplace, and this is something that Engineer Warehouse understands and agrees with. All the selections in this catalog are ergonomically designed, well-made, durable, and sturdy. Check out these selections to see which ones will suit you and your facility best.