Martin Yale Check-Signing Machines
(1 Styles Available)
Ships Factory Direct
Full Manufacturer Warranty
30 Day Money Back Guarantee
Price Match Guarantee
Martin Yale Best Sellers
Martin Yale Check-Signing Machines
(1 Styles Available)
Ships Factory Direct
Full Manufacturer Warranty
30 Day Money Back Guarantee
Price Match Guarantee
Shop 1 to 1 of 1 results for

Martin Yale Check-Signing Machines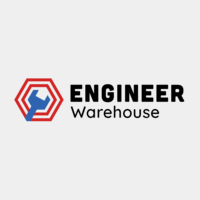 Martin Yale Check-Signing Machine - 930A
Price: Regular price $3,550.00 (36% OFF!)
Ships Free
Martin Yale Check-Signing Machines
Owning a successful business doesn't only mean money continuously rolling in; it also means paying for supplies, employees' wages, and other bills. Using checks can ensure that the exact amount of cash goes straight to the right account, but signing countless checks can take hours. For this reason, every thriving business needs one of Martin Yale's check-signing machines.
This kind of machine can sign up to 240 checks and other documents in just one minute. It also features a registration system and a black ink roller that enable signatures to be clearly printed wherever they need to be placed. The machine comes with a locking security system that can be accessed with one key to prevent signature plates from getting stolen. Find Martin Yale's check-signing machines here on Engineer Warehouse.

Don't See What You're Looking For? Want to Buy In Bulk? Contact Our Sales Team Directly at sales@engineerwarehouse.com or Call (805) 720-6238. We're here to help!